---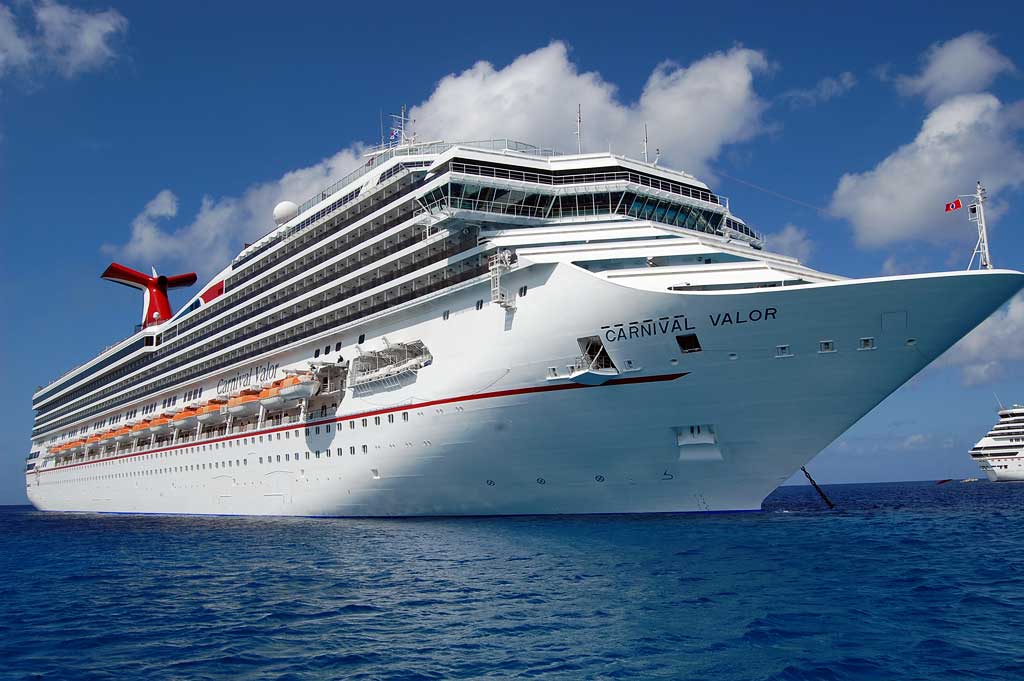 Carnival Destiny
The Carnival Destiny boasts nearly 500 balcony staterooms and suites, Carnival's Seaside Theatre and Circle "C" space just for 12-14 year olds - The perfect choice for your next cruise vacation. Ready for some grown up fun? The Carnival Destiny can satisfy any appetite with her variety of eateries as well as keep you entertained late into the night with a fantastic selection of lounges and nightclubs. The friendly casino, duty-free shopping and relaxing Spa Carnival round out what is sure to be an unforgettable cruise experience for you and your whole family.
---
Carnival Conquest
Carnival Conquest has everything you want in a cruise vacation; beautiful destination spots, award-winning stage shows, clubs and lounges, Spa Carnival, a friendly casino, delicious dining options -- including the Carnival Conquest supper club, and now, our new Carnival Seaside Theatre. And, with 60% of her Carnival Conquest staterooms featuring ocean views, and 60% of those having private balconies, there's no better way to conquer the Western Caribbean.
---
Carnival Freedom
Everyone has their own idea of what a perfect cruise vacation is. That's why Carnival believes in giving our guests a variety of entertaining options -- one more fun than the next. You can choose to spend your time browsing the Carnival Freedom duty-free Fun Shops, dining in the variety of eateries, relaxing in the lounges, dancing in the clubs or checking out Carnival Freedom's Seaside Theatre -- a 12-foot-high by 22-foot-wide LED screen located on her Lido deck. It's your choice to do whatever you want, whenever you want -- even if that's nothing at all! Exercise your right to choose.
---
Carnival Glory
Some people spend their whole lives chasing glory. Carnival Glory guests can find it right here in Port Canaveral. More nightclubs, duty-free shops, restaurants and a fabulous steakhouse are just a few of the features that make Carnival Glory a truly magnificent ship. Most of her extra-spacious staterooms feature ocean views and the majority of those boast private balconies. Relax in any of the Carnival Glory's three pools or take a wet and wild ride on the 214-foot waterslide. No matter how you choose to spend your Caribbean cruise, you're guaranteed a great time.
---
Carnival Legend
Ready for a vacation of legendary proportions? Set sail on a floating resort so spectacular she needed a two-level promenade for all of her fabulous shops, lounges and nightclubs. And, with most of Carnival Legend's staterooms featuring ocean views and the majority of those with private balconies, there should be no problem getting the perfect accommodations for your cruise. With Carnival Legend's delicious dining -- including a steakhouse, wide variety of onboard activities and pampering service, this "Fun Ship" has already become a legend in her own time. Book your Western Caribbean cruise aboard Carnival Legend and see for yourself.
---
Carnival Liberty
Now more than ever, a cruise to the Caribbean aboard the Carnival Liberty is a vacation on one of the most spectacular ships at sea. Two new 650-square-foot "deluxe penthouse suites" - will be added to this already spectacular floating resort. With all of our newest amenities, including Carnival's Seaside Theatre -- Carnival Liberty's duty-free shops, delicious dining options, lounges and clubs, Carnival Liberty is as much an attraction as the destinations themselves.
---
Carnival Miracle
A marvel of modern cruise engineering, most of the Carnival Miracle's staterooms have ocean views and the majority of those have private balconies. Highlighted by the 11-story Metropolis atrium with a ruby-red glass ceiling, Carnival Miracal features all of the fabulous dining - including a reservations-only supper club, endless entertainment options and pampering service that make for a truly special onboard experience. Forget about small, a cruise on Carnival Miracle will leave you thankful for BIG miracles.
---
Carnival Pride
Master the art of having fun on the Carnival Pride. Now sailing year-round from Baltimore, this ship has everything you could want on your vacation. You'll love her pools and whirlpools, Carnival's Twister Waterslide and the Carnival Prides's Sliding Sky Dome, which covers the aft pool in the event of a shower. Get pampered at Spa Carnival, play your favorite games at the Winner's Club casino and dine at David's, the Carnival Pride steakhouse.
---
Carnival Spirit
Carnival Spirit is the floating resort that ushered in our Spirit-class ships with innovations such as the two-level promenade and the reservations-recommended steakhouse. Her greater speed -- and the fact that most of her staterooms have ocean views, and of those, the majority have balconies -- make Carnival Spirit the perfect ship for extra-special itineraries like Hawaii and Alaska. The delicious dining, wide variety of onboard activities and endless entertainment options on Carnival Spirit complete a cruise experience like no other.
---
Carnival Triumph
Everybody wins when they sail aboard Carnival Triumph, the ultimate in relaxation and adventure. Especially with the addition of Carnival's Seaside Theatre, and the Circle "C" space just for 12-14 year olds. Carnival Triumph offers a wide variety of departure ports and destinations, including the Caribbean from Miami -- and come Summer 2009 -- the Bahamas from Charleston & Norfolk. You can even explore Canada & New England departing from New York. Then in November 2009, Carnival Triumph will come home to New Orleans to offer 4 & 5 Day Western Caribbean sailings as well as new 7 Day Eastern & Exotic Western Caribbean itineraries that you're going to love.
---
Carnival Valor
There's no need to go looking for fun aboard Carnival Valor, fun will find you. In fact, with Carnival Valor's three pool areas. 9 hole mini golf course, huge screen of the Carnival Seaside Theatre and the best fine dining afloat at her steakhouse, it's almost impossible to not have the time of your life aboard Carnival Valor And, with so many entertainment options, the good times are just getting started when the sun goes down. Come sail and see for yourself.
---
Carnival Victory
You'll know you picked a winner for your cruise as soon as you enter the Carnival Victory's 9-story Seven Seas Atrium. You'll be smiling from ear-to-ear as you experience Carnival Victory's four shimmering pools, wide variety of delicious dining options, endless entertainment venues, friendly casino, exotic spa treatments, the Seaside Theatre -- a 12-foot-high by 22-foot-wide LED screen located on the Lido deck and, of course -- spacious staterooms. True to her name, there are no losers aboard the Carnival Victory. There are only very satisfied cruisers. Come see for yourself.
---
Carnival Ecstasy
Life aboard a 2009 or 2010 Carnival Ecstasy cruise is more heavenly than ever before since we've added so many wonderful amenities aboard Carnival Ecstasy. The atrium lobby bar, wireless internet café, and expanded Youth Program space are just a few of the fabulous new features. Add that to the variety of formal and casual eateries, lounges & nightclubs, friendly casino and duty-free Fun Shops, and you'll agree that Carnival Ecstasy may have been an understatement when we named this ship.
---
Carnival Elation
Book your Baja cruises sailing to Cabo San licas beginning July 2nd on the Carnival Elation True to her name, you'll feel your spirits soar as soon as you enter Carnival Elation's 6-story atrium. Grab a refreshing drink at the new lobby bar before making your way to the teak-planked decks to relax in the sun. Play a round of mini-golf in Carnival Elation'S new 9-hole course or plunge into any of the three refreshing swimming pools. Ready to refuel? Make your way to one of the many eateries for a tasty treat. Now that you're recharged, roll up your sleeves and try your luck in the friendly casino before turning your attention to Carnival Elation'S exciting nightlife. It's time to get excited about your next vacation.
---
Carnival Fantasy
With the addition of the awesome aquatic amenities of Carnival WaterWorks, Serenity Adult-only Retreat and a tropical resort-style pool -- more than ever -- it's time to stop the wishful thinking and book your cruise aboard Carnival Fantasy. We've also refurbished the Carnival Fantasy suites, and added flat screen TVs to the already enhanced staterooms. So relax, and let us make your cruise vacation dreams a reality.
---
Carnival Fascination
An integral part of our legendary Fantasy-class ships, Carnival Fascination has provided years of faithful service to Carnival guests. And, as a reward, we've given Carnival Fascination a multi-million dollar makeover complete with a spanking-new lobby bar in her dazzling 6-story atrium, a 9-hole mini golf course and sushi bar. Don't forget the upgraded staterooms complete with new, flat-screen TVs and restyled bathrooms. Come aboard the beautiful new Carnival Fascination and let her capture your imagination.
---
Holiday
Everyday is a Holiday, for you to celebrate however you please, aboard this fantastic floating resort. Your host, the "Fun Ship" Holiday, is more beautiful than ever with her recently enhanced dining rooms and new 9-hole golf course. Spend your time at sea enjoying the onboard activities, including: fabulous food, duty-free shopping, endless entertainment and friendly casino. Or, just laze the day away on the ship's sun-drenched decks. It's your vacation to spend your way.
---
Carnival Imagination
How much fun can you have on a cruise aboard this fabulous floating resort? More than you can imagine since Carnival Imagination has been upgraded and enhanced with all kinds of new outdoor features including: a 9-hole mini golf course, Carnival WaterWorks water park, a tropical resort-style pool and Serenity-Adult only Retreat. And, that's on top of the delicious dining options, onboard activities, nightlife, casino games and relaxing spa treatments that have been part of Carnival Imagination all along. Book your Bahamas or Caribbean cruise now and spend a few days letting your imagination -- and the rest of you -- run wild.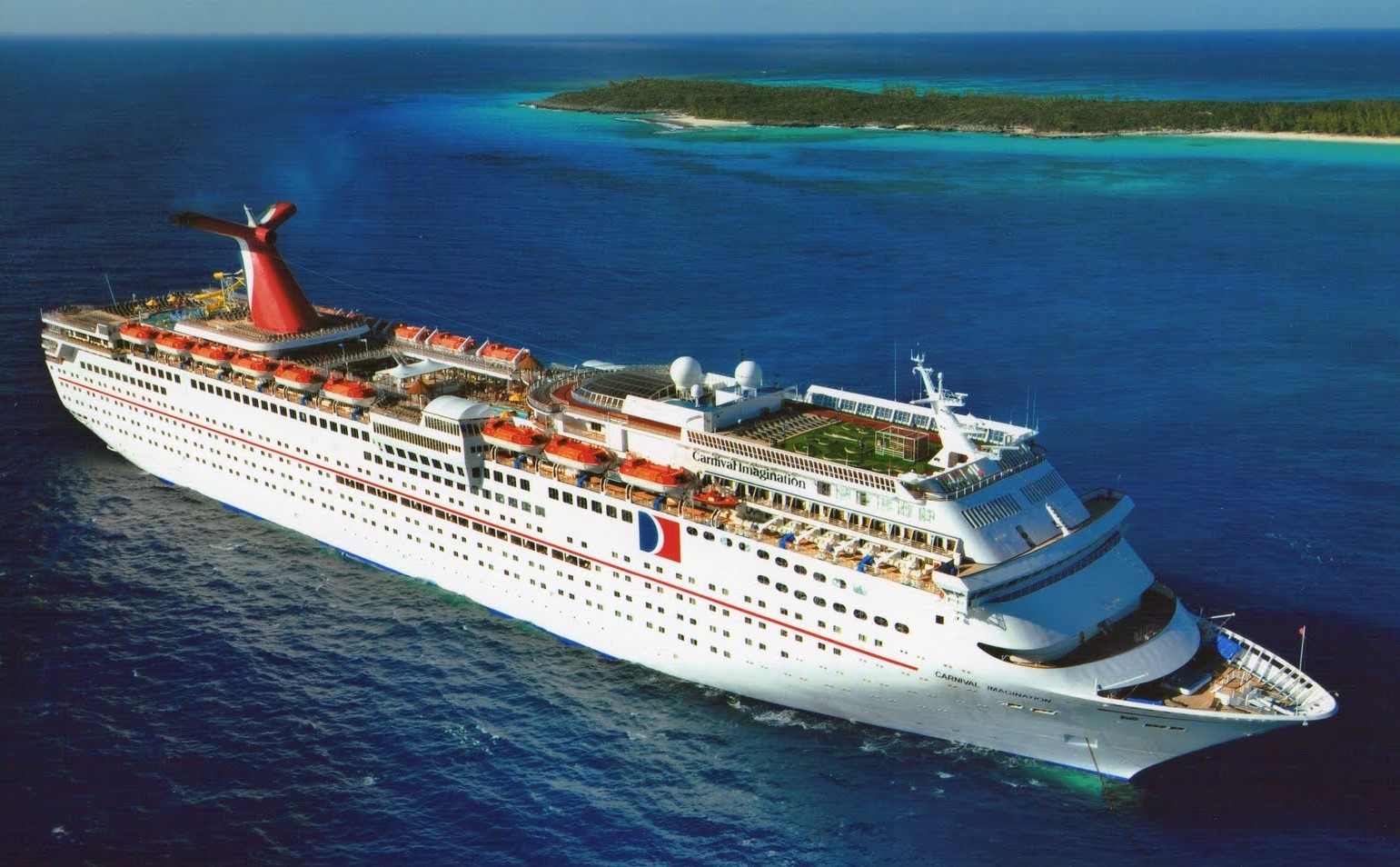 ---
Carnival Inspiration
What would inspire you to take a "Fun Ship" cruise from Tampa aboard Carnival Inspiration? How about a new 9-hole mini golf course, the family fun of Carnival WaterWorks, a tropical resort-style pool - and when you need some pampering quiet time - a Serenity-Adult Only Retreat. Carnival Inspiration has received all of this and more. And, as always, you'll find all of the delicious dining, entertainment, pampering service, and - of course - the beautiful destinations that our cruises are famous for.
---
Carnival Paradise
Taking her cue from her close neighbor of Hollywood, Carnival Paradise makes each of our guests feel like stars. Don your swimsuit and shades for some sunning beside her three pools. Grab some sushi with your friends before dashing off to the 6-story atrium bar and the duty-free Carnival Paradise shops. And, don't worry; we'll hold your calls while you're being pampered at the redesigned Spa Carnival. Carnival Paradise is a ship that truly lives up to its name. So book your Baja cruise now and prepare yourself for Shangri-La at sea.
---
Carnival Sensation
Don't think you can fit a fun-filled Bahamas cruise into your busy schedule? Considering Carnival Sensation offers two cruises every week of the year, we may be able to change your mind. And now that Carnival Sensation includes the splashy stylings of Carnival WaterWorks, the tranquil environment of the Serenity(SM) Adult-Only Retreat and the addition of new private balconies; you're on your way to a true Sensation vacation!
---
Carnival Splendor
Our newest, largest and most innovative ship to date, Carnival Splendor, is now sailing out of Los Angeles weekly. Carnival Splendor will dazzle all cruisers with a host of new features, including: staterooms with flat screen TVs; a spectacular 21,000-square-foot, two-level spa and gym facility; 5,500-square-foot children's playroom; and a mid-ship pool covered with a two-deck-high Sliding Sky Dome. She's yours to experience on a variety of wonderful itineraries.
Click Here to know more
---