Cruise Booking
---
The most modern & exciting world-class fleet, exciting destinations & wide, choice of itineraries, committed to quality service, efficient infrastructure, highest safety standards.
Star Cruises Fleet:
SupeStar Virgo, SuperStar Gemini, SupeStar Libra, SuperStar Aquarius, Star Pisces, MegaStar Aries, MegaStar Taurus
Destinations:
Malaysia, Thailand, Vietnam, Singapore, Japan, China, Taiwan, Hongkong, India, Cambodia.
Photo Gallery: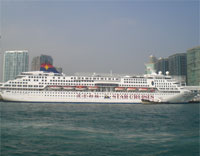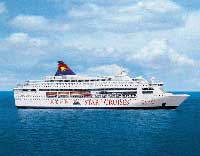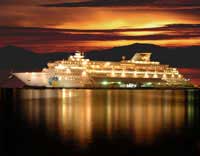 ---
Destinations:
Alaska, Asia, Australia / New Zealand, Bahamas, Bermuda, Canada / New England, Caribbean, Dubai / Emirates, Europe, Hawaii, Mexico, Panama Canal, Repositioning, South America, Transatlantic.
Photo Gallery: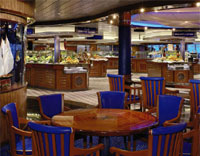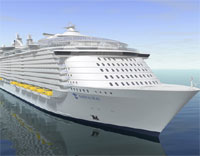 ---
MSC Cruises is a leader in the Mediterranean cruise market, sailing in the region throughout the year, as well as offering a wide range of seasonal itineraries in Northern Europe, the Atlantic Ocean, the Caribbean, North America and Canada, South America, the Indian Ocean, South and West Africa.
MSC Cruise Fleet:
MSC Magnifica, MSC Splendida, MSC Fantasia, MSC Poesia, MSC Orchestra, MSC Musica, MSC Opera, MSC Lirica, MSC Sinfonia, MSC Armonia, MSC Melody.
Destinations:
Mediterranean, Nothern Europe, Trans-Atlantic, Caribbean, South America, South Africa, North America.
Photo Gallery: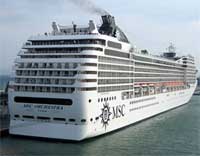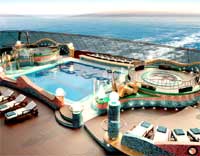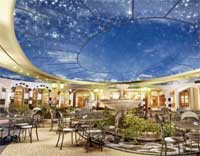 ---
Princess cruise ships are pleasingly designed, with a variety of major features and intimate spaces. We call it "Big Ship Choice, Small Ship Feel," which means we outfit our ships with all the deluxe amenities that you'd expect from a first-class hotel — from 24-hour room service to chocolates on your pillows at night. Not to mention, our impeccable individual attention.
The Princess Fleet:
Caribbean Princess, Sapphire Princess, Coral Princess, Crown Princess, Dawn Princess, Diamond Princess, Emerald Princess, Golden Princess, Grand Princess, Island Princess, Ruby Princess, Sea Princess, Star Princess, Sun Princess, Pacific Princess, Tahitian Princess, Ocean Princess.
Destinations:
Alaska, Asia, Australia and New Zealand, Canada & New England, Caribbean, Europe, Hawaii, Tahiti & South Pacific, Mexican Riviera, Panama Canal, South America, World cruise, Complete Escapes 2009.
Photo Gallery: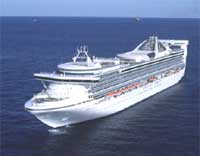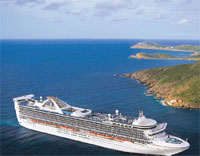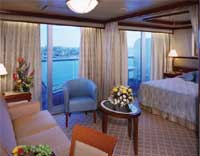 ---
Carnival Cruise Lines prides itself on delivering fun, memorable vacations to our guests by offering a wide array of quality cruises which present outstanding value for the money.
The Princess Fleet:
Carnival Fantasy, Carnival Ecstasy, Carnival Sensation, Carnival Fascination, Carnival Imagination, Carnival Inspiration, Carnival Elation, Carnival Paradise, Carnical Destiny, Carnival Dream, Carnival Truimph, Carnival Victory, Carnival Conquest, Carnival Glory, Carnival Valor, Carnival Liberty, Carnival Freedom, Carnival Splendor, Carnival Spirit, Carnival Pride, Carnival Legend, Carnival Miracle.
Destinations:
Alaska, Caribbean, Europe, Transaltlantic, Hawaii, Mexico, Bahamas, Bermuda, Canada / New England.
Photo Gallery: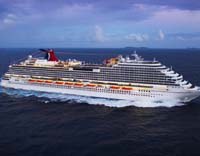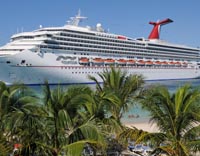 For more info Please Contact Us or email us at crossh@gmail.com